To our surprise, snow flurries started to fall while we were in the forest. As we got higher, so did the sun.
The sky was spectacular this morning. As most people were still sleeping in their warm beds, we were greeted with high winds blasting frozen water into our faces and a sky that kept changing. Our surroundings went from everything blue to everything red. I hadn't ever experienced anything like this. It was almost like we were on mars.
The sun eventually took over with a bright yellow and then quickly disappeared as we were blanketed in a full white out. We saw Longs Peak for maybe 5 seconds? The temperature quickly dropped into what felt like 14 degrees. Taking my hands out of my gloves to take photos for 20 seconds left my hand going numb. Wearing all my layers the group decided to call it and head back to the tree line where we would have shelter from the high winds.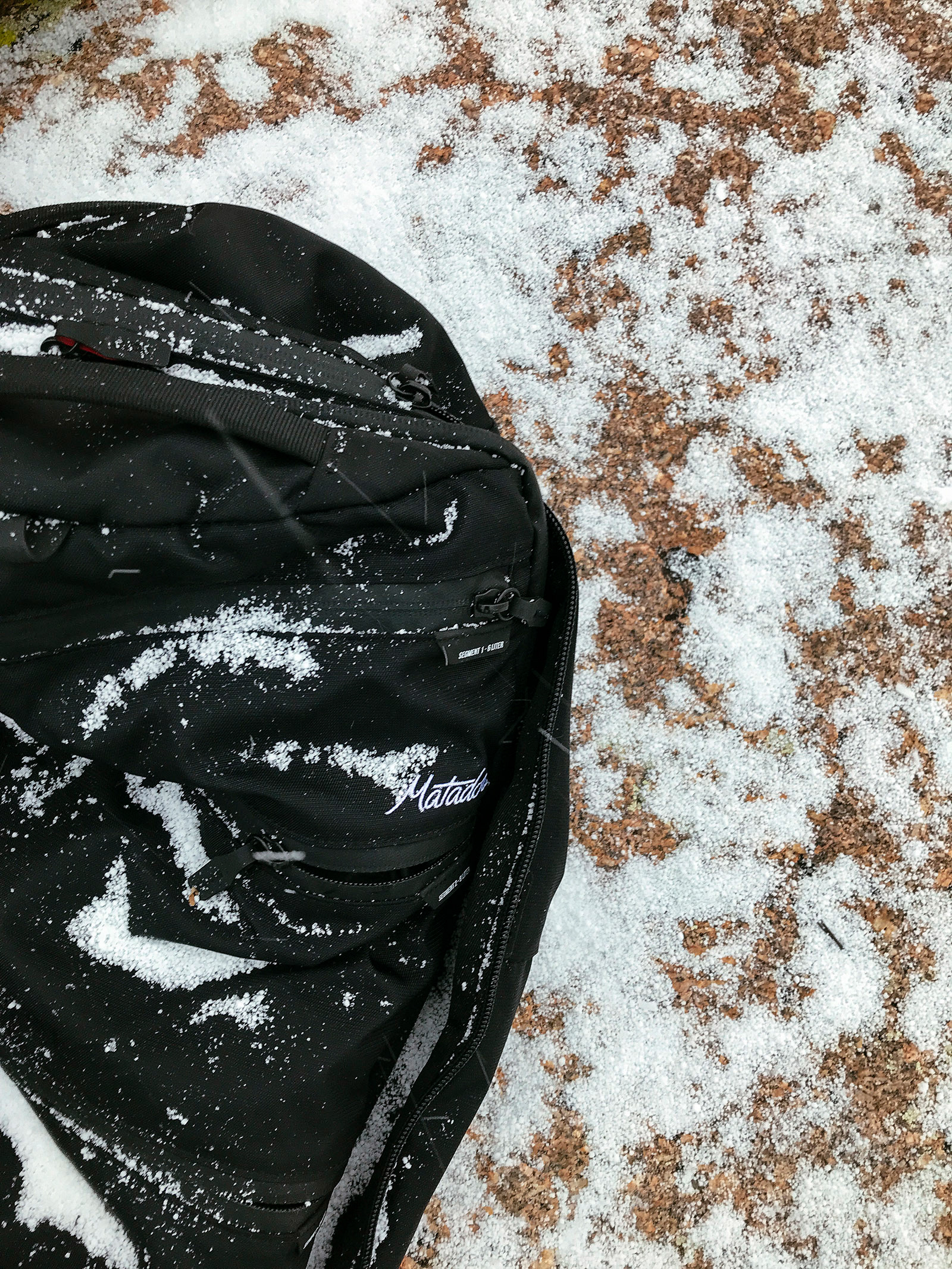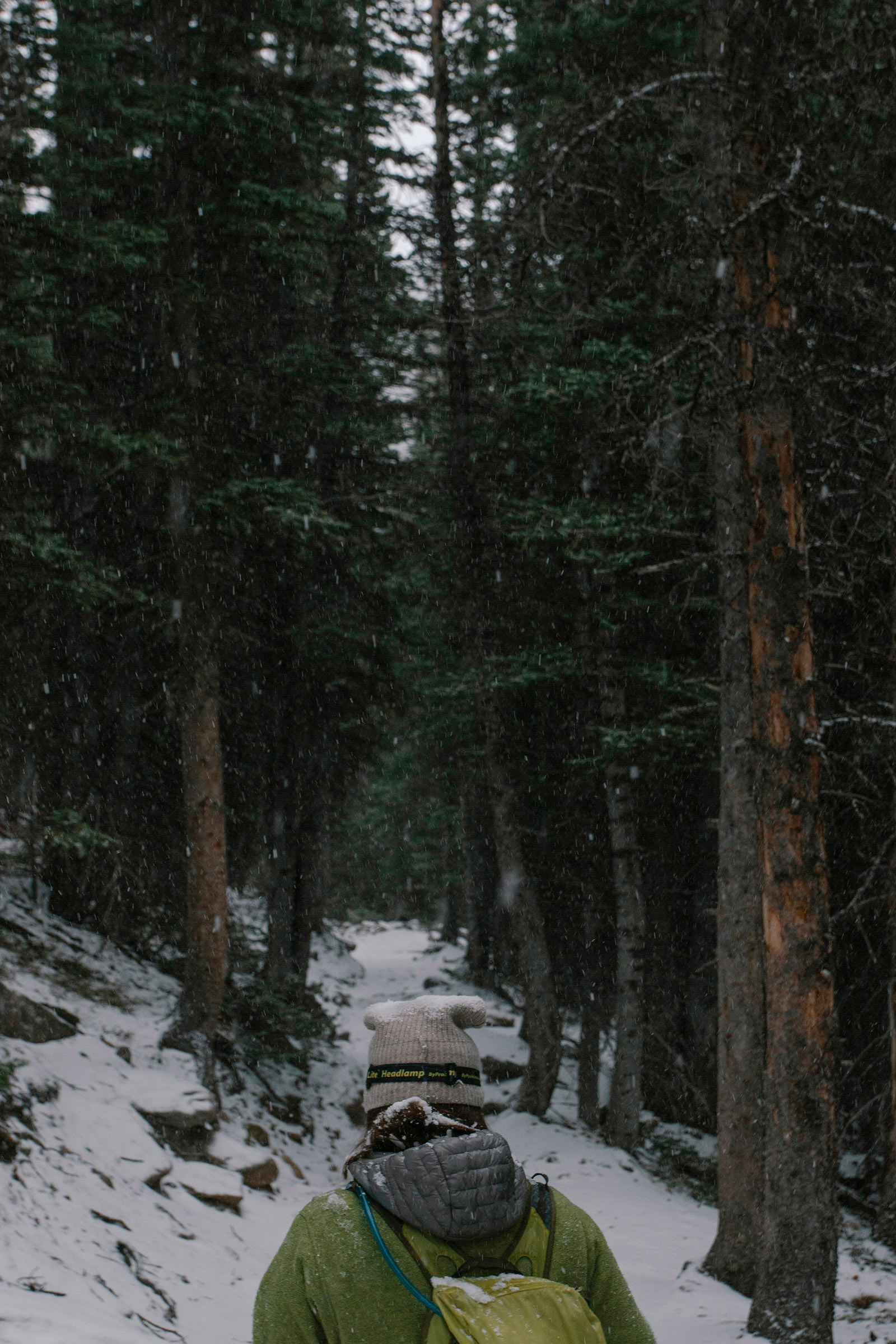 As we descended, the layers came off and the temperatures climbed. The hike was fully worth it.